Online Instructional Airbrush Guide
"
The object isn't to make art, it's to be in that wonderful state which makes art inevitable.
" - Robert Henri
Master Airbrush offers a complete professional line of value priced precision Airbrushes that provide exceptional atomizationand accurate spray control. Master Airbrush has multiple levels of Airbrushes to fit all levels of users, all types of sprayapplications and all forms of spray media. See the complete line up of Airbrushes, Compressors, Airbrush systems and Accessoriesavailable at www.tcpglobal.com/master-airbrush.
Also visit the PaintersForum.com for more How-to Airbrush tips, How-to Clean Videos, Beginner Strokes,Airbrush Demo Videos, Step-by-step Tutorials, FAQs, An Art Gallery and much more!
Get quick personalized solutions provided by our factory-trained personnel
Call (858) 909-2110 for Technical Support and for orders
6:30 A.M. – 5:00 P.M. Monday-Friday Pacific Time
7:00 A.M. – 4:00 P.M. Saturday Pacific Time (Phone orders Only)
Email: support@tcpglobal.com
Para asistencia en Espanol favor de precionar aqui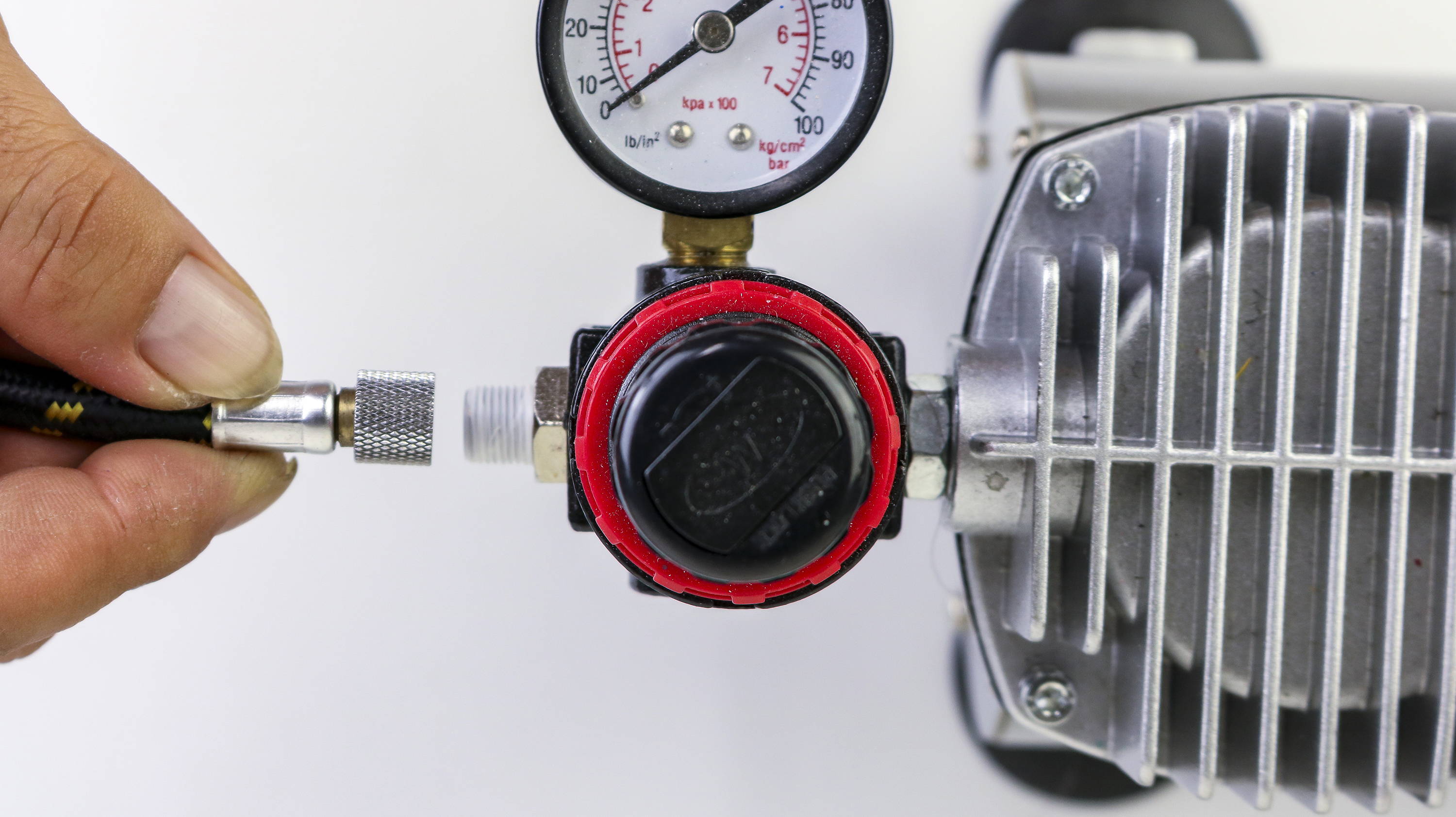 Step 2.

Screw on one end of the hose to that male connector.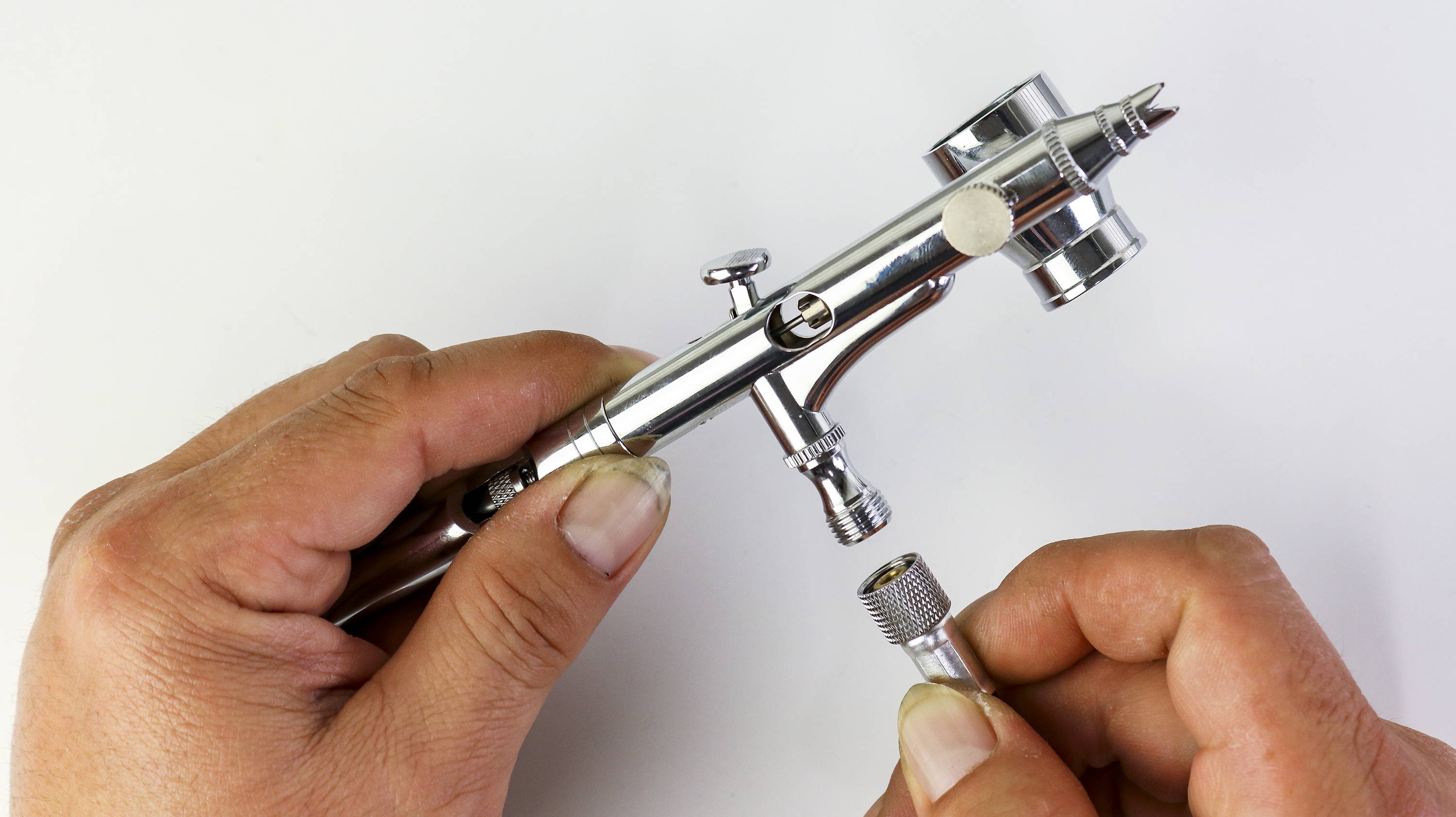 Step 3.

Thread the other end of the Hose onto the Airbrush. And turn the compressor on.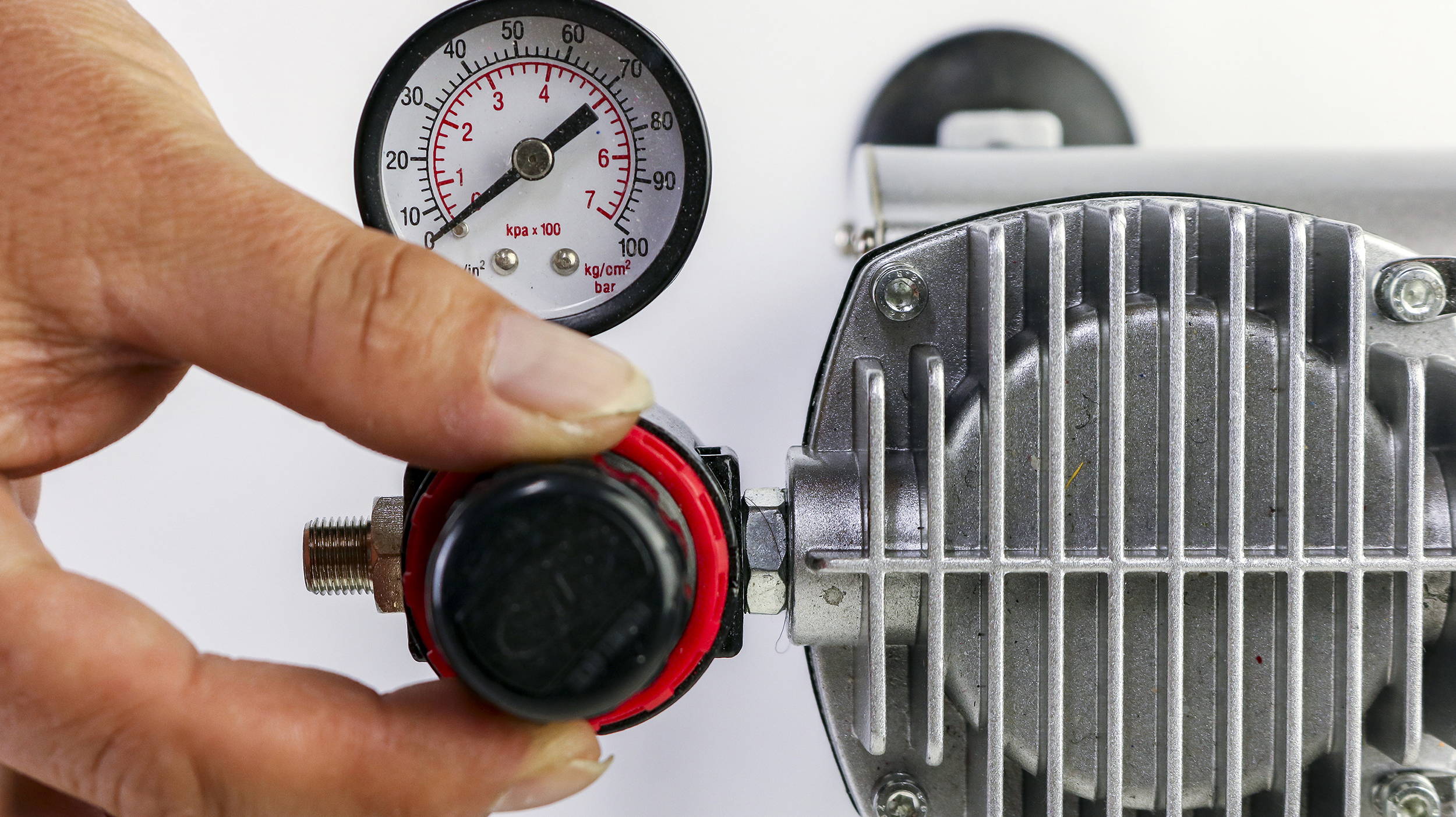 Step 4.

To adjust the air pressure, find the air regulator and pull up on the black round knob to unlock it. Then turn it clockwise to increase the air pressure or counter clockwise to decrease the air pressure.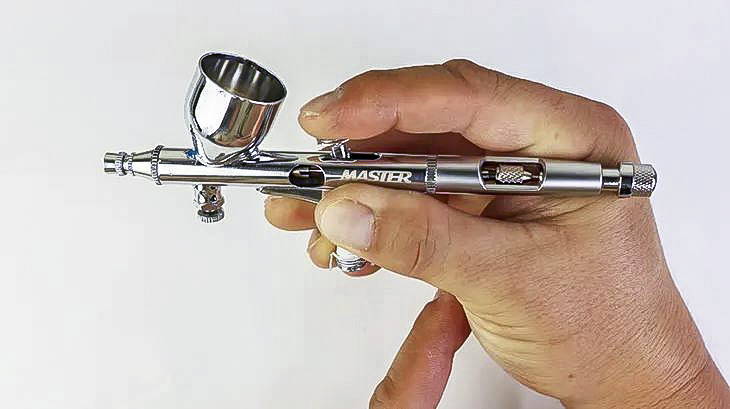 Step 5.

Now add a few drops of water into the paint cup or jar. Press down on the trigger to start the air flow and pull back on the trigger to start the fluid flow. The more the trigger is pulled back, the more fluid is released.