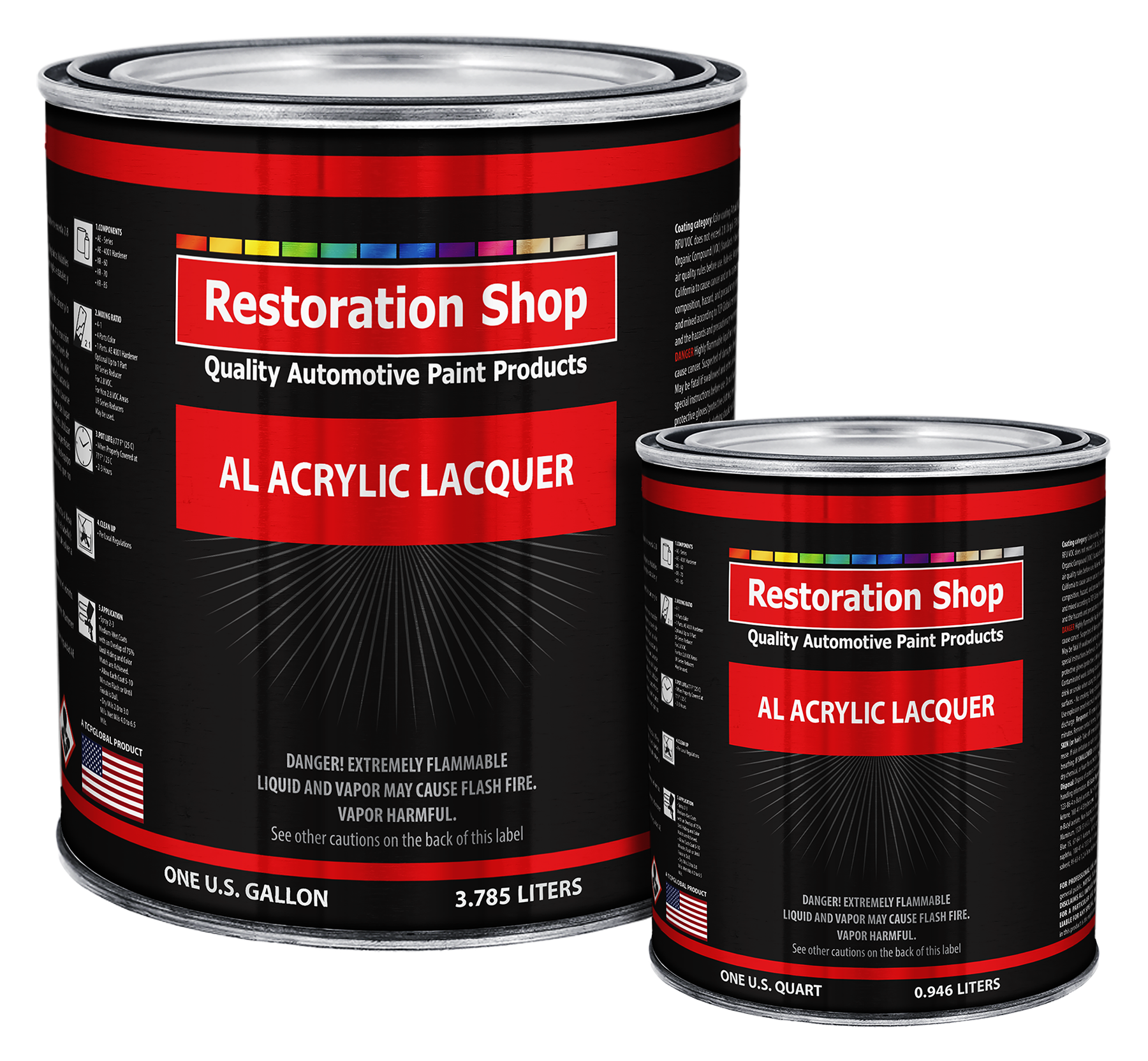 AL - ACRYLIC LACQUER SYSTEM
Restoration Shop (AL) Acrylic Lacquer Paint System
AL is a Professional Easy-To-Use Single-Stage Gloss Paint Coating System that is Designed for Automotive Refinishing and Restoration Purposes but is also used for Guitar and Furniture Refinishing. AL provides a long-lasting lacquer finish result that can be polished to a very high gloss. For additional color depth and extra protection for a show quality finish, AL can be clear-coated with CL3245 High-Performance Lacquer Clear (Not included, but available separately).

AL has a 1 to 1 mixing ratio, 1 part AL Paint Color to 1 part of Medium or Slow Drying Thinner

The required Medium and Slow Drying Thinners are Available Separately or in Kits along with AL Paint Color.

Use LT70 Medium Thinner for 70-85° F or LT85 High Gloss Slow Thinner for 85° F and above


The Restoration Shop color chips on this page are designed and named after popular color names and NOT TO BE CONFUSED WITH ANY O.E.M MANUFACTURES COLOR CODES. If you would like the original color mixed to the manufactures color code for your vehicle, please visit our Auto Color Library website www.autocolorlibrary.com