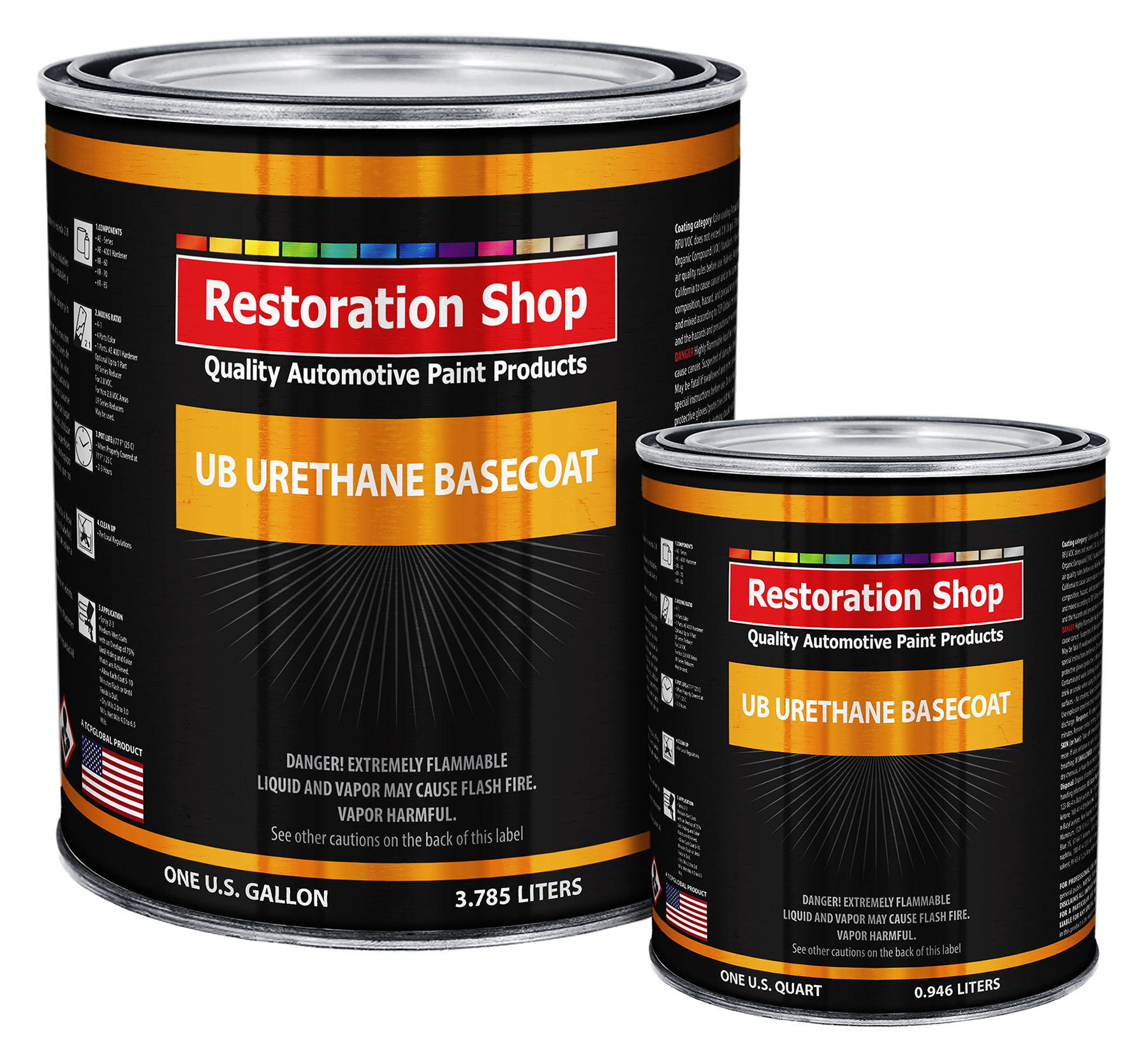 Restoration Shop (UBLV) LOW VOC URETHANE BASECOAT
The Restoration Shop (UB) Urethane Basecoat and Premium Clearcoat System is a State-of-the-Art High-Performance Professional Easy-To-Use Paint Coating System that is Designed to Reproduce the Hi-Tech O.E.M. Automotive Finishes Found on Today's Vehicles.
UB Paint Color has a 2 to 1 Mixing Ratio, 2 parts UB Paint Color to 1 part Urethane Reducer.
UB Basecoat color requires a 2 to 1 mix ratio with urethane reducer before spraying.

Optional Reducers Available Separately
UR Series Urethane Reducers: UR60 Fast Reducer 60-70° F; UR70 Medium Reducer 70-85° F; UR85 Slow Reducer 85° F and above


The Restoration Shop color chips on this page are designed and named after popular color names and NOT TO BE CONFUSED WITH ANY O.E.M MANUFACTURES COLOR CODES. If you would like the original color mixed to the manufactures color code for your vehicle, please visit our Auto Color Library website www.autocolorlibrary.com